Sup. So Drake invited me to contribute to his muzak blog, and to be honest I'll probably post smooth shit as often as Drake posts metal. So for my introductory post I'll reveal my bullshit top albums of 2011 for you assholes. Mazeltov. Oh, and no honorable mentions because that list would go on too long.
#11. Letlive - fake history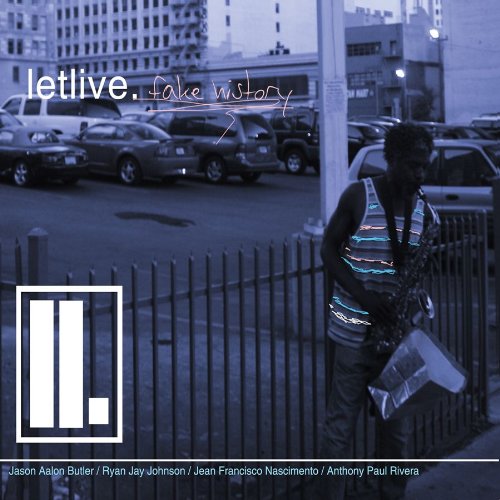 Not a big fan of post-hardcore, never did much for me. But this fucker is emotive and quirky without sacrificing those snappy guitar hooks and choruses. Even the shorter tracks twist and turn more than most prog suites. This is one of the more surprising albums I've heard this year.
Vocalist sometimes reminds me of Patrick Stump, or maybe that's just because all these guys sound the same. Whatever, fucking gem.
#10 Mayer Hawthorne - How do you do
Street walkin' pop-soul as good as anything The Temptations/Smokey Robinson/The Four Tops ever produced. I loved it slightly more than
Stone Rollin'.
Even if you don't have a lady you can love your hand to this shit.


#9.(tie) J. Mascis - Several Shades of Why/Bonnie Prince Billy - wolfroy goes to town
Best folk things of this year imo, both have a moody sweetness, subtle nuances atop modest guitar pickins and a world-weary treble delivery. As far as morning music is concerned I flipped between these two repeatedly.
#8 Maaya Sakamoto - You Can't Catch Me
Came upon this rather late (new year's) but I liked previous efforts by Sakamoto. Her blending of J-pop with sunshine-y folk bullshit hit that sweet spot in my noggin. It's fucking pretty okay? If not for a couple other albums, this would be the best pop album of the year for me.
SO MUCH SHREDDING. Many damn fine metal records erupted this year, but goddamn I love this riff salad bar. Plus it's all alien invasion badassery, which I dig.


#6. Devil's Blood - The Thousandfold Epicentre
The best occult rock group I've ever heard, and without doubt the best rock n' roll album I've heard all year. It rumbles, oozes, and burns like ectoplasm. A surly succubus of an album.
It was a coin flip between this and Taake, and frankly I would've picked this anyway out of guilt. This is a crushing, skullfucking, nunraping, motherfucker of a record. If this album was a woman, I'd take her out to a nice Italian dinner and hold the door open for her 'n shit.
#4. G-Dragon & T.O.P. - GD & TOP
This goofy fucking album has plagued me since I heard it earlier this year. But goddamn these songs are so fucking catchy, nearly every track is a banger. South Korea is some strange haven for addict-catchy pop fuckery. Bubbly cocaine ditties.
#3. A$AP Rocky - LiveLoveA$AP
Favorite dirty southern in quite awhile, not to say I didn't dig the fuck outta Gangsta Gibbs this year, but ever since I heard Houston Old Head I've had this album on repeat almost every day. This is a pretty dope record through and through, pretty much bleeds good times.
#2. Sabbat - Sabbatrinity
Bro-metal at it's finest. I love the shit out of everything Sabbat has ever summoned from the depths, and this christ-crunching monster is no exception. The production is greasy and crinkled, the guitars are crackling as if they're about to explode, and the vocalist comes off as a King Diamond impersonator. Still more fun than a plethora of other shit this year.
#1. BELPHEGOR - BLOOD MAGICK NECROMANCE
This album is nothing new, nothing especially unique. It just gets everything right. It strikes of perfect balance between catchy and heavy/extreme and accessible. I've heard many good fucking metal crushers this year, but this album is one of the few I kept coming back to. Maybe it doesn't have the pre-saurian doom of other impressive releases this year, but it makes up for it with personality and TASTY SATANIC RIFFS.